Reino de los Mallos and Loarre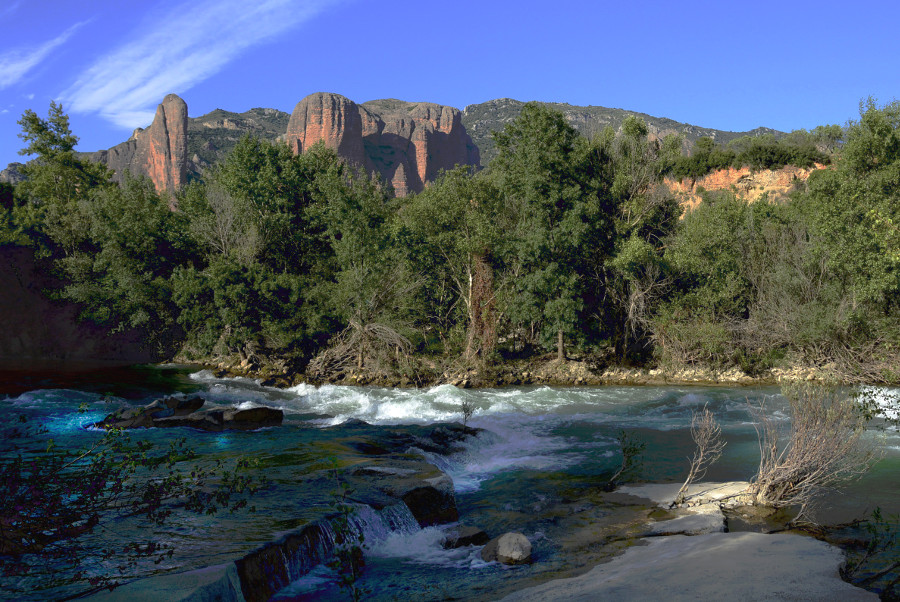 This region, where the plain meets the mountains, is geologically exceptional and has also played an important role in the history of the Kingdom of Aragón. In the 10th Century the borders of the kingdom were consolidated along the mountain range and today you can still see buildings from the time in a fine state of repair, for example Loarre Castle, the collegiate church in Bolea, the villages of Agüero and Murillo de Gállego, as well as several "casas castillo" (fortified houses) here and there on the plain.
Between the two ranges the gorge of the river Gallego and the imposing Mallos de Riglos (rock formations) have been formed over the years by the weather and water. They offer the traveller two scenic landscapes for via ferrata climbs and and one of the most beautiful sections of river in Aragón where you can get all the excitement you want, trying your hand at rafting, canoeing and riverboarding or hydrospeed.
During February and March you can come and watch the majestic spectacle of thousands of cranes, which stop over each year at the Sotonera reservoir in order to gather their strength for the most testing part of their long migratory route: the crossing of the Pyrenees.
| | |
| --- | --- |
| Country | Spain |
| Clima del lugar | Mediterranean continental, sunny almost all year round with concentrated rainfall in October and November. |
| Fecha recomendadas | Spring, Autumn and even winter for walking and cycling Spring and summer for adventure travel |
Unfortunately there are no hotels at this location at the moment.
Unfortunately there are no self-catering offers at this location at the moment.
Unfortunately there are no tour offers at this location at the moment.
Deporte y Naturaleza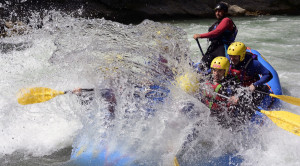 Murillo de Gallego is the capital of active tourism and and also the starting point of many of the routes that this territory offers.
Rafting, canoes and hydrospeed in the scenic Gállego Canyon
Long routes on foot or bike for up to seven days discovering a territory with a rich Historical and Cultural heritage ... will surprise you!
Via-Ferrata, multi adventure and much more
Spring Migration of the Cranes and birdwaching in the Sotonera and Arcaz interpretation center
Historia y Cultura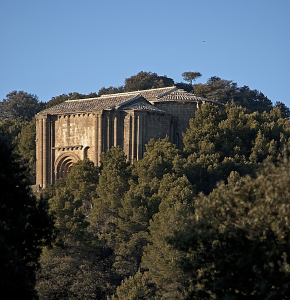 During the XII century there was the expansion of the young Kingdom of Aragon that has left us an important legacy. It is awe-inspiring to find, in the middle of the mountain, romanesque buildings such as the church of Santiago de Agüero or the Castle of Loarre in such a good state of conservation.
To know the magnificent Castle of Loarre, one of the best preserved in Europe.
To visit the villages of Murillo, Aguero or Riglos.
Travel in time to the XI century visiting the most important stage of the History of Aragon.
Gastronomia y ocio