Sierra de Guara and Somontano
The Sierra y Cañones de Guara, a designated area of natural parkland (Parque Natural), is situated between the vast arid plains of the Ebro valley and the high peaks of the Pyrenees.
In the heart of the Sierra de Guara numerous canyons with amazing rocky walls have been formed over time due to weather and water erosion, and are home to a variety of unique species of plants and animals.
---
Nature:
For lovers of nature at its purest, Guara is an absolute paradise. Thanks to the isolation and inaccessibility of certain parts, the area has become shelter to some species in serious danger of extinction, for example the bearded vulture and the Bonelli's eagle. Griffon vultures, Egyptian vultures and bearded vultures, the only scavenger capable of eating bones, can be seen flying majestically in and around the rocky outcrops. The Pyrenean mountain range is one of the last outposts where the splendid bearded vulture still reproduces in the wild.
Landscape:
Clear contrasts can be seen between the northern and southern slopes. In the south are the wide Somontano cultivated fields and Mediterranean woodland while in the north it is a mass of forest with some old villages and fields long since abandoned.
But the most surprising and characteristic landscape in the area is the canyons, notable for their narrowness and depth. Over millions of years the erosive forces of rivers, wind and rain have carved a unique series of canyons in the limestone rock. The most well-known ones are the Gorgas Negras, La Peonera, Mascún, Balced and the Vero.
Deporte y naturaleza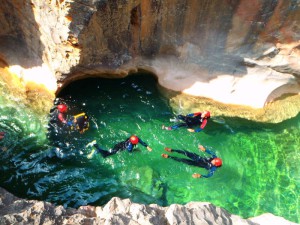 Guara is a huge abandoned region, a paradise for walkers and mountain biking as it has a maze of paths and routes for all levels. It also boasts some of the best canyoning in Europe in its deep rivers.
—
Cultura y patrimonio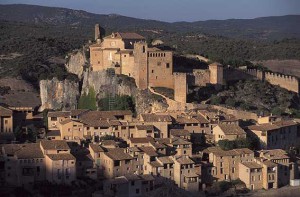 Barbastro and Alquézar are the best-known historical towns but a well-planned route can take you to a wealth of other places and buildings of historical interest scattered around the countryside: San Martín de la Vall d'Onsera, San Miguel de Foces and San Frustuoso churches are home to absolutely beautiful Medieval wall paintings and frescos.
—
Gastronomia y ocio
País
---
Clima
Mediterranean continental: Cold and sunny winters, hot summers and very pleasant springs.Precipitation concentrated in October and November.
---
Temporada recomendada
Spring and autumn for Bike trips and walking holidays.
Canyons and ravines throughout the year.
Qué nos diferencia
Ofrecemos viajes guiados para grupos reducidos siempre con un alto nivel de atención y servicio. Nuestro objetivo es sorprender al viajero con
propuestas originales, combinando ocio, cultura y naturaleza
en la proporción que demande.
Guía y vehículo privado
Actividades y visitas seleccionadas
Servicios exclusivos
Aprovecha cada minuto del viaje
Contar con un guía local experimentado durante el viaje puede marcar la diferencia:
Personaliza tu viaje
Resuelve contratiempos
Interpreta territorio y paisaje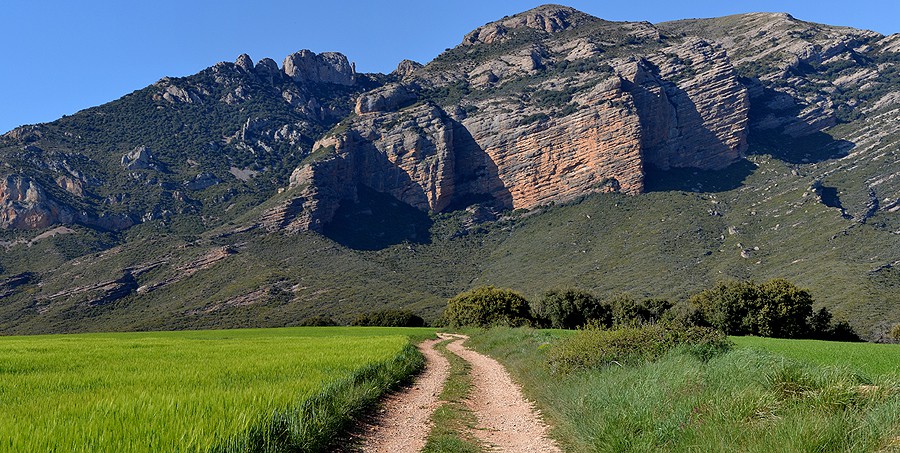 Nivel:

Temporada: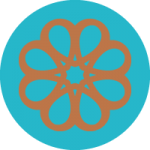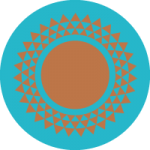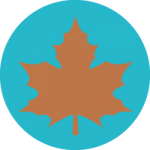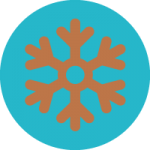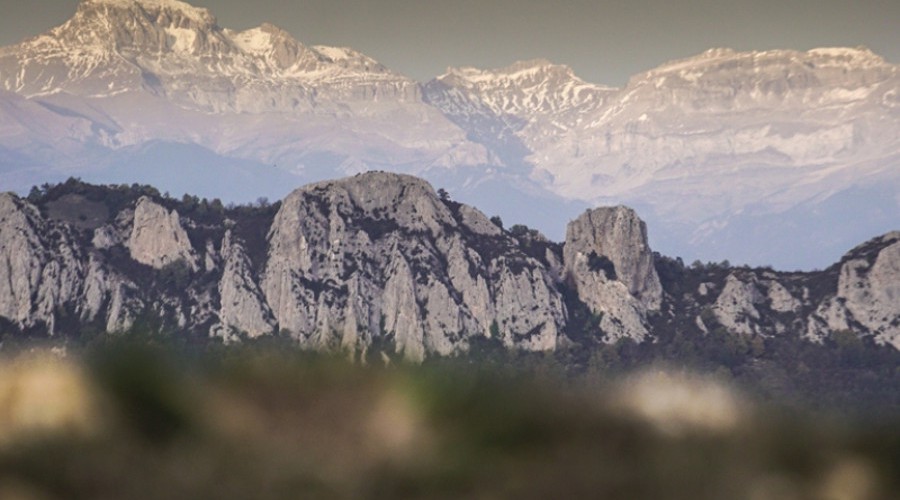 Pre-Pyrenees
Crossings on foot and on horseback · Nordic walking · Trail running · Trekking
Different options
Nivel:

Temporada: