Bikepacking the Pre-Pyrenees
The north Spain traverse.

---
Bikepacking the north Spain traverse
This beauteous bikepacking route flows through countless Romanesque chapel and geological pearls south of the Pyrenees. For bikers with no rush, traveling with their bikepacks on local roads and traks. Those who enjoy every pedal turn and take the time to photograph and stare at the Prepyr wonderful sceneries with awe.
Stage 1: Bierge-Castilsabás (Ermita del viñedo)
Today is gonna be a great day. You're going to Bikepacking through Sierra de Guara's wonderful landscapes travelling along its south hillside and the astonishing rocky formations of Tozal de Guara and Vadiello.
After pedaling:We recommend visiting the Church of San Miguel de Foces  or if you have more time, the complete tour of Huesca.
Stage 2: Castilsabás-Loarre
Salto de Roldán and San Julián gorges are two unique rocky landscapes hiding between their walls amazing rock carved hermitages which were inhabited in middle ages. Pedalling at the foot of Guara, Caballera and Loarre mountain ranges peaceful and charming villages are found, settled in their fertile foothills. The bikepacking stage finishes in loarre passing under its renowned medieval castle.
After pedaling: You can visit Castillo de Loarre.
Stage 3:  Loarre-Biel
Running through the Reino de los Mallos has an excellent reward: passing under the huge conglomerate needles of Mallos de Riglos,  Peña Rueba and Mallos de Aguero. The Bikepacking route visits these overwhelming rocky landscapes before going deep into the Santo Domingo mountain range towards the medieval town of Biel.
After pedaling: you can know the nearby medieval town of Biel; narrow streets, medieval castle, Jewish quarter and important Romanesque churches await you.
Stage 4: Biel-Sos del Rey Católico
Ready for a medieval crusade? Our suggestion today is to reach Sos del Rey Católico or Uncastillo crossing through the sierra de Santo Domingo and passing by one of its landmarks, the natural pool of Pozo Pigalo. Later we will wonder with the Sibirana Towers, in the middle of nowhere. There, we must choose between taking the shorter variant to finish the route in Uncastillo or follow the main track till Sos del Rey Católico passing by the peculiar spot of Petilla de Aragón (Navarre). The final stop of the pre-pyrenean crusade is up to you!.
After pedaling: Uncastillo and Sos del Rey Catolico are two perfect end for this cycle route, we recommend visiting it quietly to finish with a good memory of this welcoming land full of surprises.
What's included:
Welcome at the start of the route
Half board accommodation
Final transfer to Bierge
Luggage transfer
A guidebook with topo and a map and the GPS tracks
Insurance (optional)
What's not included:
Bike and equipment, drinks, lunches
Anything not listed above under "What's included"
Bikepacking in the Pre-Pyrenees. The crossing of northern Spain.
Knowing the Pyrenees of Spain on foot turns out to be for many a unique experience, but if you do Bikepacking traveling on its routes it will be something completely different and even more rewarding. From Full Time Guides we offer you the perfect plans to explore the Pyrenees by mountain bike. Without a doubt an experience that every cyclist should have marked on his calendar and fulfill it.
Together with us you can discover new places and cultures, off the beaten track, because we love to show our customers the hidden corners of the Pyrenees and that keep an exceptional natural beauty.
What is the cycling tour?
This Bikepacking trail in Spain consists of 182 km. Suitable for those bicycle travelers who are not in a hurry, want to enjoy the landscape and heritage of the Pre-Pyrenees.
To start we will find ourselves in the medieval town of Alquézar, which is one of the most beautiful villages in Spain. From there we will make a great journey in four stages to tour the Natural Park of Guara, as well as the Kingdom of the Mallos, the Sierra de Loarre, in addition to five villas. Where we will expect narrow streets, medieval castles, Jewish quarter and important and beautiful Romanesque churches.
Wewill make the last stop at the destination you want. You will have to choose between taking the route in Uncastillo or follow the main track to Sos del Rey Católico.
If you are interested in participating in the Bikepacking in the Pyrenees, do not worry about your physical condition or ability, since you will not need to master the bike 100%. Each of our plans are prepared according to your abilities and in such a way that you can enjoy this experience full of emotion and unrepeatable landscapes. In addition, the difficulty of the routes will depend on the season in which we are.
This Bikepacking traveling is available throughout the year, but keep in mind that from March to November the weather is more favorable. In itself, the choice will depend on whether you prefer cold, heat or a neutral environment. That's why we recommend you fill out our form to customize your trip and if necessary hire extra services such as bicycle rental, GPS, insurance and others.
What do we offer you in Full Time Guides?
Our goal is to surprise each of the travelers with original proposals, so that they can enjoy Bikepacking, culture and nature.
We will always offer you the best plans for each day. Do not worry, because Fulltime Guides will take care of accommodation, luggage transfer, assign a specialized guide, provide you with a map and GPS tracks, as well as insurance optionally. Although remember that the rental of the bicycle, equipment, drinks and lunches will be at your expense.
Accommodations available

:
This trip is available all year although from March to November the weather is more favorable. In summer you must start early and to rest and bathing in natural pools at midday.
You can fill out a form to customize your trip or hire extra services: Rent a bike, e-bike, gps, insurance …
Prices are calculated for a group of four people.
No se han encontrado alojamientos disponibles.
Difficulty

:
Physical difficulty
: Medium
Technical difficulty: Medium
—
Practical tips

:
Prepyr Slow is a 4-stage self-guided MTB route, so a GPS device is needed to follow the track. Please remember to bring an extra battery with you.
It's always advisable to bring the route map&factsheet of every stage with you, and auxiliar cartography as well (digital or printed).
In the route planner, main crosses and waypoints considered important are marked. If during the tour you find diversions not described in the route planner, you must follow the main road/path without deviating. Keep in mind the eventuality of small discrepancies between route planner distances and those measured by your own odometer.
Plan you trip and staging points in advance. It's also essential to book your trip or accomodation in advance to ensure its availability. The staging points are small villages with few services, so prior appointment is a must.
Start the stages early to take advantage of the sunshine and avoid unexpected delays due to losses or breakdowns.
During each stage bikers must be food&drink self-reliant. Slow tour passes by villages that usually have a bar, but is advisable to always bring enough food and water just in case.
Route terrain is mostly local paved roads and dirt/unpaved roads in good condition. Almost always there is an alternative way by road avoiding the unpaved tracks, but you'll have to study the cartography in detail before taking a decision.
Mountain bikes are very recommendable in the Slow Tour because there are plenty of unpaved roads, some of them covered with small rocks. Bickpacking gear can be carried safely. For hibrid bikes is advisable to choose mountain tires, otherwise it's better to search for alternative ways by road avoiding the unpaved tracks.
Helmet is compulsory for all bikers. It's advisable to bring with you lights and reflective vest/clothes in case of scarce sunlight in road sections.
An accident/travel insurance (like cyclist federative insurances) is always recommendable.
Many places in the route don't have internet or telephone coverage. Nevertheless, don't forget to bring your mobile phone with full battery and to inform about your planed route to the accomodation where you are expected to arrive. Remember: 112 is the emergency number in Spain.
—
Useful information

:
EU citizens should bring a European Health Insurance Card (EHIC) from their home country, or take out prívate medical insurance.
Non-EU citizens will need a passport and visas.
All excursions are guaranteed with a mínimum of four people.
Activities

:
—
Personal attention

:
You will be advised for the whole day by a guide from Full Time Guides, so you won't have to worry about anything.
—
Accommodation options

:
Bikepacking the Pre-Pyrenees
The north Spain traverse.
---
Pre-Pyrenees
---
Bike trips | Cycle tourism
---
Duration

:
---
Level:

---
Season: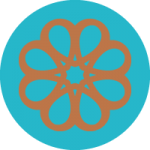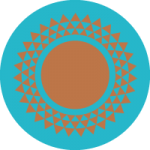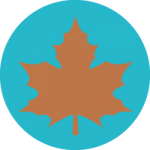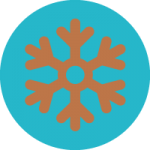 ---
What's different about us
We provide guided trips and holidays for small groups, offering a high level of attention and service. Our aim is to surprise you, the traveller, with original ideas combining leisure activities with culture and nature in proportions to suit you.
Personal guide and vehicle
Carefully selected tours and activities
Exclusive service
You may also be interested...