Trekking and Walking holidays in North Spain
We provide tailor-made excursions with overnight stays in different places
 with a new route added each day. Each stage of the holiday is specially designed to make the most of the day and lead you to interesting places to stay overnight, such as a village where you can spend the evening wandering through the quiet streets, having a bite and a drink as you become acquainted with the rich heritage of the area.
We will take care of organising your accommodation throughout the whole holiday. You will have a support vehicle and a trip leader at your disposal who will help you plan your route every day and will transfer your luggage.
Best routes and experience in Pyrenees
Accommodation booking and luggage transport
Guided or self-guided- Airport transfer avalable
With Full Time Guides, you will have a whole experience based on adventure and entertainment with which you can share with family and friends. We are a team of experienced professionals, trained with more than fifteen years of experience, which is why we bring you a wide diversity of landscapes in beautiful places. We are passionate about traveling, so we design an infinite number of ideas for your trips, putting into practice a diversity of activities that you will love.
On this occasion, we bring you a hiking tour focused on the north of Spain. We offer tailor-made excursions with itineraries that will allow you to discover every cultural aspect of the region. Through Hiking in North Spain, you will live a dream vacation knowing interesting places to spend the nights and enjoy your days to the fullest. We will make sure that your experience in Hiking in North Spain is endowed with calm landscapes and above all with a lot of knowledge in social development.
 Hiking experience in North Spain
The Hiking areas in North Spain are a breath of fresh air in the natural environment. For the first-time traveler, it will be their opportunity to discover the beauty that the area's heritage endows. While for those who have already visited this place, it will be rewarding to observe its living nature. All the Hiking areas in North Spain are a cultural treasure that will catch your attention, you will find a diversity of typical gastronomy and you will discover quiet and amazing paths.
We will take care of organizing your entire experience, from the tour to your accommodation and luggage. We have for you the best North Spain hiking routes, a trip that will be included in the historic Pre-Pyrenees trail in a maximum time of 8 days. Here you will spend an unforgettable experience of wild hiking full of desolate landscapes, huge canyons, abandoned towns and natural areas.
Carrying out North Spain hiking, is to enjoy hiking in the Pyrenees, either through walks and excursions or by vehicle. Our goal is that you enjoy an excellent trip through the mountains, with which you will have a daily and personalized Briefing for you. In the event that you do not feel safe, you can pass this stage through another. We also have for you self-guided trekking routes "Destination Murillo" scheduled with 1 day, in which you can visit emblematic corners.
Our routes are perfectly adaptable for those who want to do Hiking without luggage, thanks to our trained team that will provide support with your luggage. We are aware that every Hiking without luggage trip requires adventure and exploration.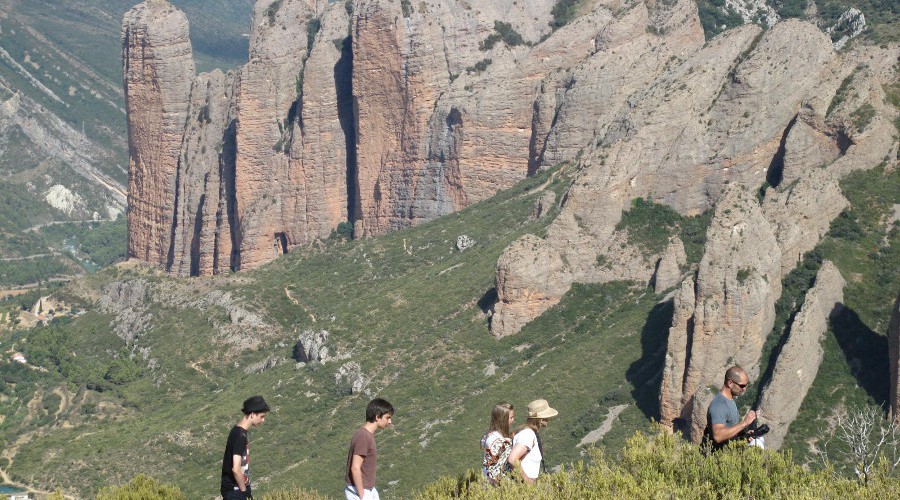 One week hiking through wild and uninhabited territory, impressive canyons and ridges overlooking the Pyrenees. Luggage transfer, Half board accommodation
Abandoned villages linked by wild, isolated and ancient trails
Impressive gorges and nice olive and almond fields in Guara Natural Park
Romanesque hermitages and the castle of Loarre
Medieval villages of Alquézar, Riglos and Murillo
Nivel:

Temporada: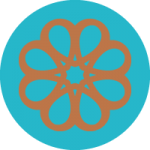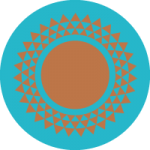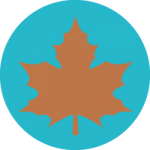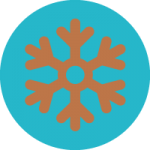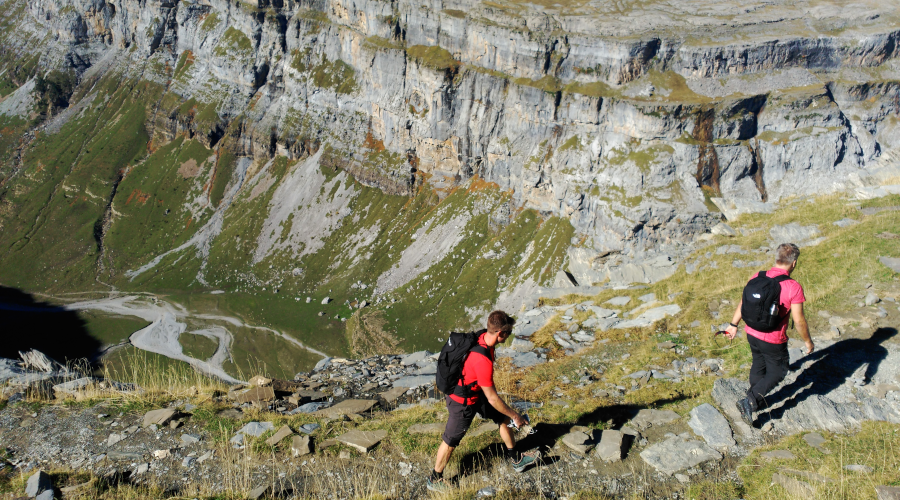 Our trip includes a support vehicle driven by a mountain guide that not only moves the luggage but also helps you where you need it
From 92 euros per stage in Half-bord accommodation
Daily and personalized briefing for every stage: Key points of the route,weather forecast, tips for the day
SLOW version of each stage: Small transfers to shorten some of the hardest stages
If someday you do not feel confident on route you can avoid the stage and jump to the next accommodation
Nivel:

Temporada: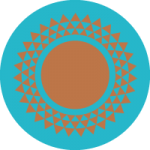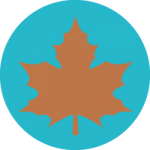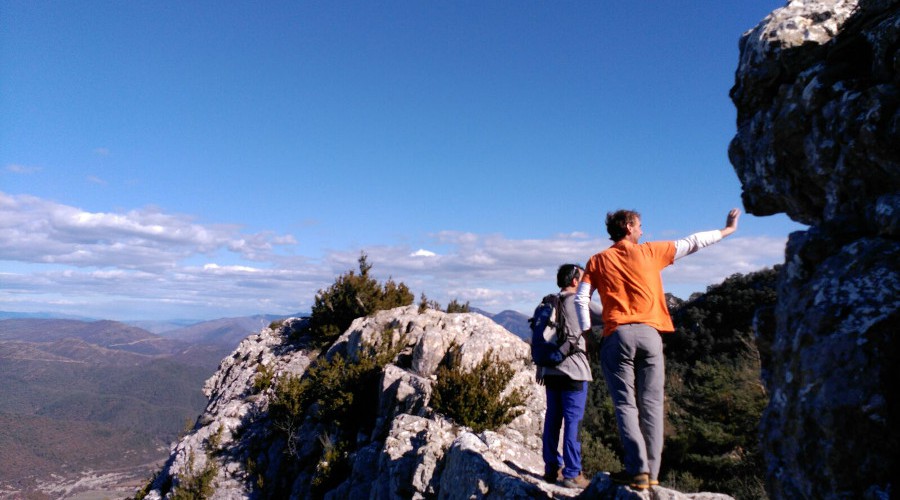 Programa de excursiones lineales autoguiadas con transporte al punto de inicio que te ayudarán a conocer el Reino de los Mallos caminando cómodamente sin preocuparte de recuperar el vehículo. ¡No te conformes con rutas circulares! Hemos seleccionado siete etapas de entre 15 y 20 km por  antiguas sendas que comunican  pueblos y recorren los rincones más emblemáticos del Reino de los Mallos. Sigue el track con el GPS !!!
Gestión de alojamiento

Transporte al inicio de las travesías

Kit energético Full Time Guides

Tracks GPS e Indicaciones de la ruta

Asistencia telefónica durante la ruta
Nivel:

Temporada: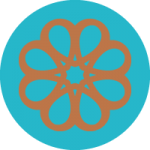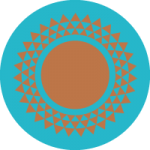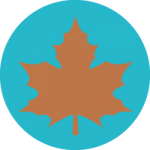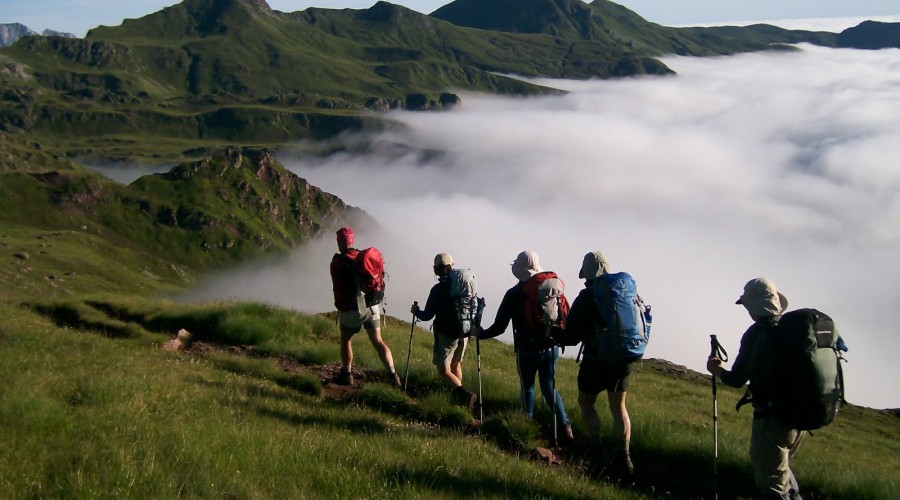 As you follow the footsteps of Camille, the last indigenous bear of this region, you will discover a unique part of the Pyrenees. Through our collaboration with the mountain hostels en route, you can depend on us for a comfortable night's sleep and a chance to relax and refuel at the end of each stage. Each refuge is surrounded by breathtaking scenery, making your overnight stay as special as the walk itself.
Nivel:

Temporada: