The Ribagorza region is situated in a striking position at the foot of the high granite peaks of the Axial Zone of the Pyrenees and comprises the three beautiful valleys of the Esera, Isábena and Noguera Ribagorzana rivers. It is an area with a combination of stunning locations, wild nature and a little-known treasure trove of monuments and historic buildings. The Parque Natural de Posets-Maladeta (designated area of natural parkland) offers mountain lovers a unique spot to explore, with spectacular peaks such as Aneto and Posets, beautiful tarns, alpine meadows and shady forests.
Benasque
Besnasque is comparable with Jaca in terms of tourist facilities and it is a great place to stay for travellers looking for a combination of excursions, outdoor activities and night life.
Poset-Maladetas Natural Park
Three quarters of this protected parkland is situated above 1800m and claims the most spectacular glacial mountain scenery in the area, with deep valleys, enormous cirques and sparkling tarns.
Benasque Valley is more of an area for climbing peaks than for doing long hikes, and the climbs are pretty demanding, so really only suitable for people who are physically fit and technically experienced. However, anyone can enjoy a walk in the long, deep valleys where there are well-maintained tracks and gentle paths, for example the Valle de Estos and Valle de Ballibillema with dozens of tarns, or the Llanos del Hospital.
Deporte y naturaleza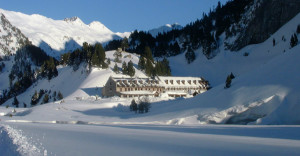 Those from Benasque call it the hidden valley. Unlike neighbouring valleys, it is surrounded by a wall of the highest mountains in the Pyrenees, which makes it rather isolated.
Hiking trips in the valleys of Estes, Ballibierna or Llanos del Hospital
Canyoning in an alpine environment
Paragliding in Castejón de Sos
MTB Routes and downhill
—
Cultura y patrimonio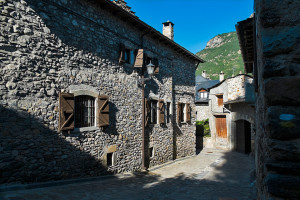 South of Benasque we have an alternative for those wanting a day's break from climbing peaks, or if the weather is too unsettled. It is a long narrow path halfway up the mountainside which goes through a mixed forest dotted with Romanesque churches and small mountain villages where time seems to have stopped still.
Palace of the counts of Ribagorza and stately houses of Benasque
Discover, hidden in the forest, the Romanesque Chapel of Santa María de Gracia
Visit the mountain villages of Anciles, Cerler and Sahún
—
Gastronomia y ocio
País
Spain
---
Clima
Soft summers, humid autumns and dry and sunny winters
---
Temporada recomendada
Winter for walking with snowshoes, cross-country and alpine skiing
May to October for excursions through the valleys and villages
Qué nos diferencia
Ofrecemos viajes guiados para grupos reducidos siempre con un alto nivel de atención y servicio. Nuestro objetivo es sorprender al viajero con
propuestas originales, combinando ocio, cultura y naturaleza
en la proporción que demande.
Guía y vehículo privado
Actividades y visitas seleccionadas
Servicios exclusivos
Aprovecha cada minuto del viaje
Contar con un guía local experimentado durante el viaje puede marcar la diferencia:
Personaliza tu viaje
Resuelve contratiempos
Interpreta territorio y paisaje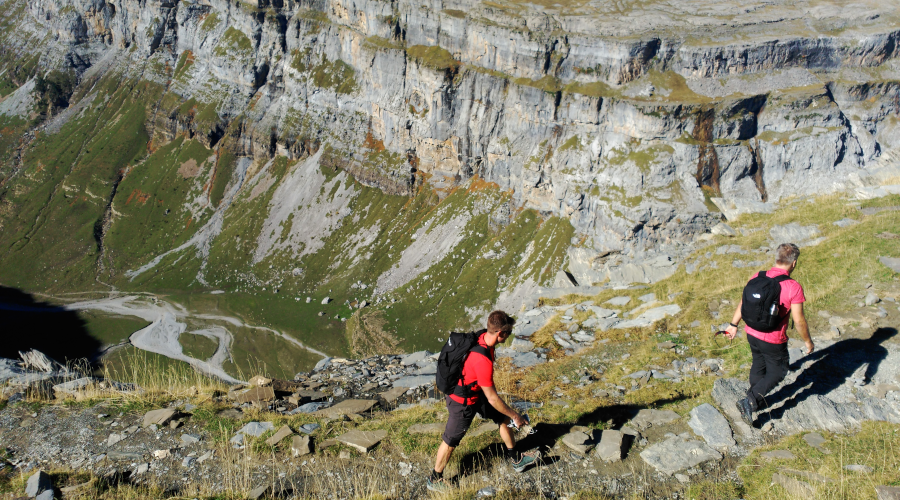 Pyrenees
Crossings on foot and on horseback · Trail running · Trekking
Nivel:

Temporada: