Tena Valley and the Serrablo region
This wide, sunny valley is surrounded by peaks of up to 3000 metres and offers a wealth of diverse outdoor activities from mountain biking to canyoning, horse riding and hiking to suit all levels of ability. It is also the only valley offering sailing activities on mountain lakes. Up until the nineties it was always on the edge of the developing tourist trade, and so the architecture remains largely in keeping with the traditional mountain villages of livestock farmers.
Although tourist developments have sprung up, it is evident that they have tried to find a balance between conserving the rural landscape of centuries gone by, and providing top quality tourist facilities.
This valley offers the best winter proposals for families
Deporte y naturaleza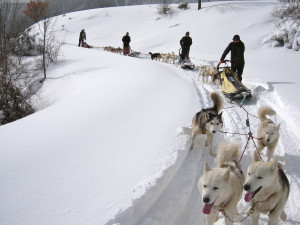 The Valle de Tena has a great variety of activities and landscapes, from high mountain peaks to a wildlife park where you can spot some of the most emblematic plants and animals of the Pyrenees as you wander through the forest.
Hiking and excursions on foot for the whole family
"Lacuniacha" Wildlife Park
MTB Routes and downhill  with support vehicle
Snowbike and Mushing routes in the Partacua valley
Paragliding flights from Hoz de Jaca
—
Cultura y patrimonio
—
Gastronomia y ocio
País
Spain
---
Clima
Nice summers and autumns and dry and sunny winters. January and February are usually cold and frosty months
---
Temporada recomendada
From January to April for winter activities
Spring, summer and autumn for hiking and excursions
Qué nos diferencia
Ofrecemos viajes guiados para grupos reducidos siempre con un alto nivel de atención y servicio. Nuestro objetivo es sorprender al viajero con
propuestas originales, combinando ocio, cultura y naturaleza
en la proporción que demande.
Guía y vehículo privado
Actividades y visitas seleccionadas
Servicios exclusivos
Aprovecha cada minuto del viaje
Contar con un guía local experimentado durante el viaje puede marcar la diferencia:
Personaliza tu viaje
Resuelve contratiempos
Interpreta territorio y paisaje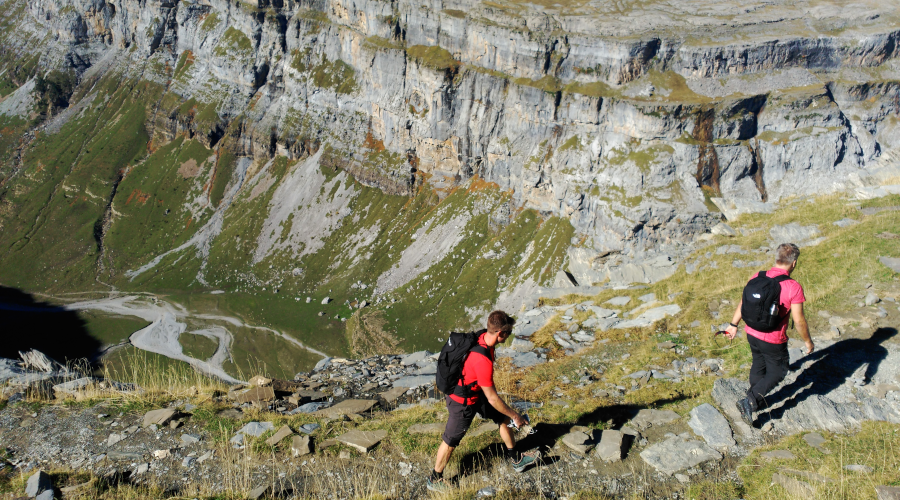 Pyrenees
Crossings on foot and on horseback · Trail running · Trekking
Nivel:

Temporada: