Trekking in pyrenees
La Senda de Camille 7 stages
Enjoy the
comfort and security
of being guided by an experienced mountain guide. Get to know about the
indigenous
flora
and
fauna
and the
geology
of the area, and learn from your guide about the people who live in the Pyrenees and their relationship with the land.  It goes without saying that if you don´t know how to read a map and compass, your guide will teach you.
Reception:
We will be awaiting your arrival at the airport and to drive the group to Hecho Valley
During the transfer we will discuss the travel plan personally and we will answer any questions they have.
Typical dinner reception: with typical products, grilled meats and wines
Stage 1: The ancient valleys
Itinerary: Refugio de Gabardito-Salto la Vieja-Plandániz-Collado de Foratón-(Bisaurín)-Lizara.

Walking time: 3-4 hours (6 hours with the ascent to Bisaurín)
Distance: 9,6km
Total Height Gain: 693m
Total Height Loss: 536 m. 700 m + with the ascent to Bisaurín
This is the shortest stage if you don't climb Bisaurin. From Gabardito to Lizara is approximately four hours walk, plus an extra three hours if you make the ascent to Bisaurin. This is a worthwhile climb if you can make it, as it's the highest summit of the area and has spectacular views. You can also walk the Sierra de las Cutas, on the right hand side of the Plandaniz valley.
Stage 2: Toward "Summus Portus"
Itinerary: Refugio de Lizara-Paúl de Bernera-Valle de los Sarrios-Ibón de Estanés-Bosque de las Hayas-Somport.

Walking time: 6-7 hours
Distance:

17,4 km

Total Height Gain:

1070 m

Total Height Loss:

980 m
This is one of the nicest stages as both the Valle de los Sarrios and Estanés Lake are astonishing. Although it is fairly long, it's not too difficult. You begin with a climb of around 2 hours, which then flattens out at Paul de Bernera and the Valle de Los Sarrios. The path then descends to the lake and crosses a beech forest towards Somport. At this ancient frontier you will find the Albergue Aysa.
Stage 3: A taste of France
Itinerary: Albergue Aysa-Bosque de Sansanet-Bosque de Espelunguère-Col de Lapachouaou-Lac d'Arlet.

Walking time: 6-7 hours.
Distance: 18,9 km
Total Height Gain: 1150 m
Total Height Loss: – 780 m
This is the French side of the Pyrenees with its dark forests, shepherds' huts and delicious home made cheese. The Aspe Circle and the valley of Espelunguera are two of the loveliest points of this stage. The hut of Arlet sits by a lake facing the mountain of Midi d'Ossau. From Arlet, the border with, Spain is approximately 20 minutes walk. If you have the time, it is worth crossing the border to have a look at the Aguas Tuertas valley, an impressive glacial plain in the Natural Park of the Occidental Valleys.
Stage 4: Footsteps through time
Itinerary: Refugio de Arlet-Col de Saoubathou-Puerto de lo Palo-Labrenère-Lescun.

Walking time: 7 – 7:30 hours.
Distance: 19,5 km
Total Height Gain:

520 m

Total Height Loss:

1640 m
Start the walk by lining the Spanish border and walk where many have walked before you. For centuries the cols of Saoubathou and Lo Palo have seen the struggle of humanity to survive in harsh conditions, as man has crossed them to work, to trade or to escape from wars. Descend to Lescun to savour the peace and quiet of the Bearn villages, from where the summits forming the Circle of Lescun offer a stunning contrast with the green landscape and the black roofs of the houses.
Stage 5: The circle of Lescun
Itinerary: Camping du Lauzart-Mazouza-Ansabère-Col de Petrachema-Foyas del Ingeniero-Linza.

Walking time: 7 h
Distance: 16,6 km
Total Height Gain: 1.290 m
Total Height Loss: 790 m
Here the walk begins on a road, again with impressive views of the Circle of Lescun, as well as Les Billaires, Mesa de los 3 Reyes (Table of the Three Kings) and Petrachema. At the Ansabere Cabannes there will be a last chance to buy French cheese and from this point, the climbing is harder. Back in Spain, follow the piste through century old beech trees as you descend towards Linza.
Stage 6: The big Bear
Itinerary: Linza-Paso del Caballo-Plana de Diego-Foyas de Gamueta-Paso de Anzotiello-Guarriza-Oza.

Walking time: 6 h
Distance: 15,3 km
Total Height Gain: 800 m
Total Height Loss: 1050 m
Opposite the Linza refuge, the path climbs for 20 minutes to the Caballo pass and then on towards what appears to be an inpassable wall of Anzotiello, Mallo Gorreta and the Quimboas. During the descent to Guarrinza you can find vestiges of prehistoric menhirs and tumulus. At Selva de Oza enjoy a cold beer or a traditional Spanish meal in the café there, under the enormous giant beech tree.
Stage 7: The Castle
Itinerary: Selva de Oza-refugio de Acher-Achar de los Hombres-Foya de Secús-Taxeras-Gabardito.

Walking time: 7:30h
Distance: 15,3 km
Total Height Gain: 800m
Total Height Loss: 1050m
If you choose the alternative via Selva de Oza, you should start and finish the trek at Selva de Oza itself, because at present there is no refuge accommodation there. From Oza you skirt the slopes of Castillo de Acher with its incredible limestone cliffs. You will also pass through one of the lesser known but beautiful areas of the Echo valley, Secús and Taxeras.
Easier option:
Itinerary: Oza-Camino Viejo-Lo Jardín-Lo Sacadero-Vía Romana ó Senda de los Ganchos-Santana-Gabardito.
Walking time:

4,30 h.

Distance:

9,8 km

Total Height Gain:

400 m

Total Height Loss:

350 m
This route is an easier option and also the only option if the visibility is poor up at Castillo de Acher. Follow the ancient path to Oza, in use since Roman times. Soon a choice of routes will be offered, one on either side of the river, but each with spectacular views of the Echo Valley.
What includes:
Transfers from/to Barcelona airport

1 night in hotel***

6 nights in Mountain hostels and Huts

1 special camp in Oza

7 Half-board (dinner and breakfast)

Local support for the entire stay

Transport (in

eight-seater vehicle)

Seven hiking trails
Accommodations available

:
This trek is available from june to september
The price shown is for groups of six people
No se han encontrado alojamientos disponibles.
Difficulty

:
La Senda de Camille is a trek of around six hours per stage (etapa). Physical fitness is a requirement for this walk, as well as 
mountain walking experience and an ability to read a map and a compass.
You are able to choose your starting point, and in which direction you walk, clockwise or anti-clockwise (see map). Whichever way you walk, you will enjoy the natural richness of these valleys as you take in the beautiful peaks of Petrachema, Agujas d'Ansabere, Castillo d'Acher, Agüerri, Bisaurín and Acué and visit isolated beauty spots such as the lakes of Estanes and Arlet, el Valle de los Sarrios, (Valley of the Chamois), Bosque de las Hayas (Beech Woods), la Garganta del Aspe (the Throat of Aspe) or the Circle (Circo) of Lescun.
—
Practical tips

:
Your 
subscription 
guarantees you the reservation of your places at each refuge. It also ensures your 
safety 
as we will be aware of your route and you will be 
expected 
at a different refuge each evening as you complete each stage.
It includes too a pass to be stamped, a map (1:25.000) and guidebook, amap bag, a light sleeping bag and an exclusive gift at the completion of the walk.
—
Useful information

:
Accommodation for La Senda de Camille cannot be booked directly at the refuges, only through this website.
The total payment for La Senda de Camille must be paid ten days prior to starting the trek. If the reservation is made less than ten days before the start of the trek, the total amount must be paid then.
If the reservation is cancelled ten days or more prior to the start of the trek, you will be refunded the total amount. However, if the cancellation is made less than ten days beforehand, the amount less the deposit will be refunded.
You will need to present your confirmation of reservation at your starting point refuge.
The hours and rules of each refuge must be respected. At each refuge supper takes place at approximately 8 p.m.
If you choose to stay elsewhere than at the refuge, please let the refuge know that you will not be coming. Unfortunately there can be no refund for accommodation not taken once the reservation has been made.
The confirmation of the reservation is taken as acceptance of these regulations.
If you have no mountain experience, we are able to provide a guided trek.
Activities

:
—
Personal attention

:
A Fulltimeguides guide will be at your disposal throughout the trip so that you get the most out of the trip and solve any problems in person
—
Accommodation options

:
Trekking in pyrenees
La Senda de Camille 7 stages
---
Pyrenees
---
Crossings on foot and on horseback | Nordic walking | Trekking
---
Duration

:
---
Level:

---
Season: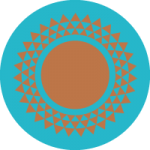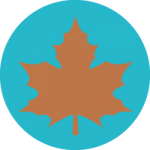 ---
What's different about us
We provide guided trips and holidays for small groups, offering a high level of attention and service. Our aim is to surprise you, the traveller, with original ideas combining leisure activities with culture and nature in proportions to suit you.
Personal guide and vehicle
Carefully selected tours and activities
Exclusive service
You may also be interested...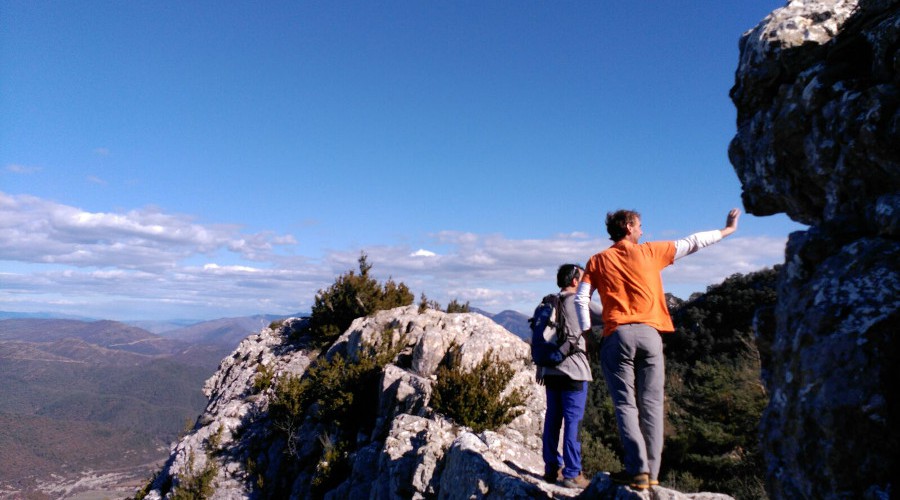 Pre-Pyrenees
Castles and fortresses · Crossings on foot and on horseback · Romanic · Thematic tours · Traveling with children · Trekking · Wine routes
Nivel:

Temporada: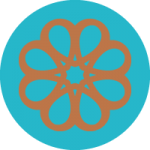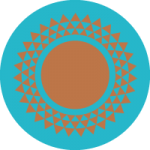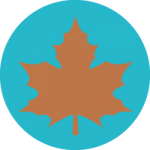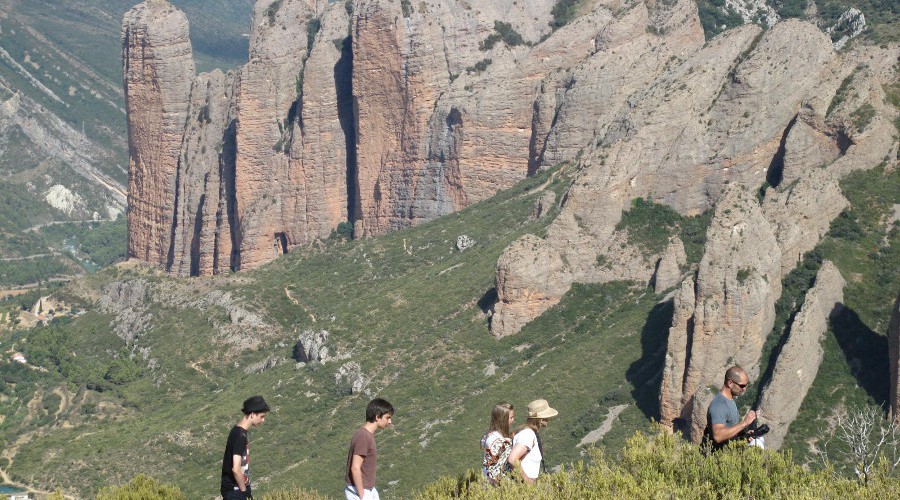 Pre-Pyrenees
Crossings on foot and on horseback · Trail running · Trekking
Nivel:

Temporada: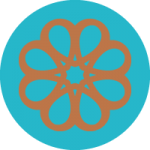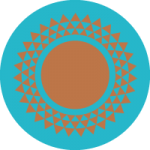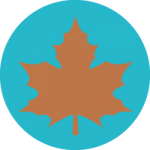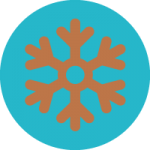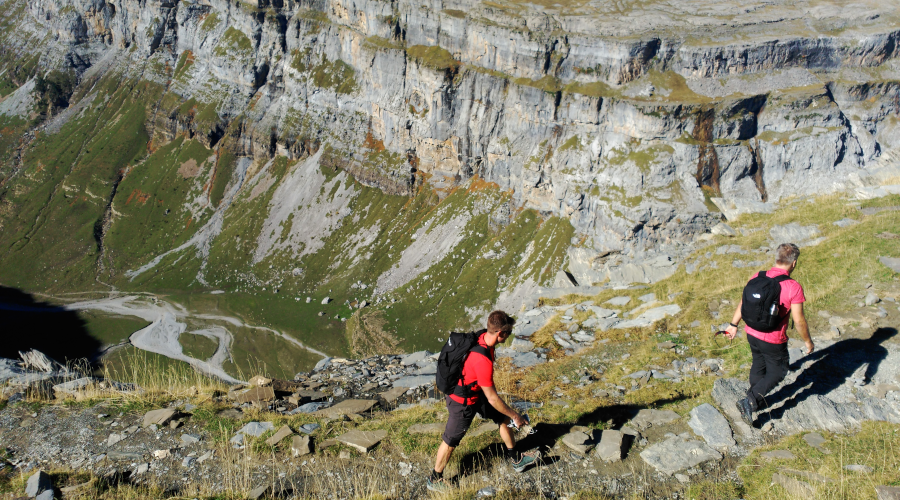 Pyrenees
Crossings on foot and on horseback · Trail running · Trekking
Nivel:

Temporada: