Singletrack MTB 4 stages
Pre-pyrenean All mountain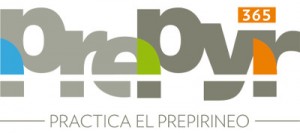 ---
Per-Pyrenean Allmountain is designed for adventurous  riders travelling light who like the challenge of crossing the mountain ranges with the only help of their mountain bikes. Allways looking for the wildest spots and sensations. Best Singletrack traverse in Spain.
Includes transportation of luggage between accommodation and the best plans for every evening, do not worry about anything Fulltimeguides takes care of everything; daily briefing, tips
In addition, to enjoy the prepirineo with family and friends who do not ride we offer a support vehicle for the route and the possibility of making some of the best activities offered in this territory.
Program:
We recommend arriving the day before to have time to know the medieval village of Alquézar, one of you most beautiful villages in Spain.
Stage 1: Alquézar-Nocito
Guara is wild – a rocky mountain range full of hidden gems where time stands still. Our first stage climbs up to the Sierra de Sevil and then goes deep into forgotten valleys connected by ancestral paths.
After pedaling: Relax in the natural pools
Stage 2: Nocito-Bolea
Dolmens, ancient farmhouses, snow wells and wild sierras. Thus can this stage be summarised. Today we will leave behind the Sierra de Guara to approach the Reino de los Mallos. But before we must cross the Gratal & Caballera Sierras, two Pre-Pyrenean mountain ranges separating Hoya de Huesca plains from the Pyrenees. A route with huge panoramic views.
After pedaling: You can visit Castillo de Loarre.
Stage 3:  Bolea-Riglos
Welcome to Reino de los Mallos, the place where the stone giants live. But before entering this kingdom, one must cross through Caballera and Loarre mountain ranges where the stunning Loarre Castle lies, one of Spain's Romanesque jewels.Today rock verticality and Middle Ages will be your travel partners.
After pedaling: A walk through the picturesque village of Riglos and admire its impressive rock formations.
Stage 4: Riglos-Luesia
Sierra de Santo Domingo is like a thumbnail of the Pyrenees in the Cinco Villas region. Our last stage says goodbye to the Reino de los Mallos, traverses the top of Santo Domingo mountain range and finally descends to Luesia by a net of excellent singletrack in the forest surrounded by amazing rocky landscapes.
After pedaling: you can know the nearby medieval town of Uncastillo; narrow streets, medieval castle, Jewish quarter and important Romanesque churches await you.
What's included:
Welcome at the start of the route
Half board accommodation
Transfer from Luesia to Alquézar
Luggage transfer
A guidebook with topo and a map and the GPS tracks
Insurance (optional)
What's not included:
Bike and equipment, drinks, lunches
Anything not listed above under "What's included"
Accommodations available

:
This trip is available all year although from March to November the weather is more favorable. In summer you must start early and to rest and bathing in natural pools at midday.
You can fill out a form to customize your trip or hire extra services: Rent a bike, e-bike, gps, insurance …
Prices are calculated for a group of four people.
No se han encontrado alojamientos disponibles.
Difficulty

:
Physical difficulty
: High
Technical difficulty: Difficult
—
Practical tips

:
Prepyr Slow is a 4-stage self-guided MTB route, so a GPS device is needed to follow the track. Please remember to bring an extra battery with you.
It's always advisable to bring the route map&factsheet of every stage with you, and auxiliar cartography as well (digital or printed).
In the route planner, main crosses and waypoints considered important are marked. If during the tour you find diversions not described in the route planner, you must follow the main road/path without deviating. Keep in mind the eventuality of small discrepancies between route planner distances and those measured by your own odometer.
It's essential to book your trip or accomodation in advance to ensure its availability. The staging points are small villages with few services, so prior appointment is a must.
The tour philosophy is to maximize the singletracks percentage, but most of them have an alternative by easier paved or unpaved roads. In order to avoid them, you'll have to study the cartography in detail before taking a decision. There are also some GPS variants in the download section.
Please, start the stages early to avoid unexpected delays due to losses or breakdowns. Each stage can easily take between 6 and 8 hours of pedalling.
During each stage bikers must be food&drink self-reliant. The route passes by villages that sometimes have a bar, but is advisable to always bring enough food and water just in case.
Doble suspension or trail bikes are very recommendable in this tour, because all stages have a high percentage of singletracks, most of them rocky. Some singletracks have difficult sections, don't risk unnecessarily if you're not confident about them. The goal is to reach your destination.
In some singletrack climb sections you'll maybe need to hike-a-bike, but they'll never be longer than 10 minutes.
Helmet is compulsory for all bikers. We encourage yo to bring knee&elbow protections for singletrack descents.
An accident/travel insurance (like cyclist federative insurances) is always recommendable.
Many places in the route don't have internet or telephone coverage. Nevertheless, don't forget to bring your mobile phone with full battery and to inform about your planed route to the accomodation where you are expected to arrive. Remember: 112 is the emergency number in Spain.
—
Useful information

:
EU citizens should bring a European Health Insurance Card (EHIC) from their home country, or take out prívate medical insurance.
Non-EU citizens will need a passport and visas.
All excursions are guaranteed with a mínimum of four people.
Activities

:
—
Personal attention

:
You will be advised for the whole day by a guide from Full Time Guides, so you won't have to worry about anything.
—
Accommodation options

:
Singletrack MTB 4 stages
Pre-pyrenean All mountain
---
Pre-Pyrenees | Pyrenees
---
Bike | Bike trips | Enduro routes
---
Duration

:
---
Level:

---
Season: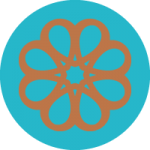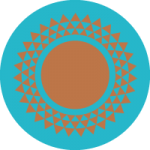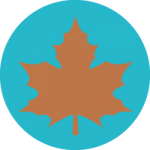 ---
What's different about us
We provide guided trips and holidays for small groups, offering a high level of attention and service. Our aim is to surprise you, the traveller, with original ideas combining leisure activities with culture and nature in proportions to suit you.
Personal guide and vehicle
Carefully selected tours and activities
Exclusive service
You may also be interested...