Enduro MTB BGuara
Essential enduro routes in Alquézar
---
Enduro MTB holidays overlooking the Pyrenees.
Enduro mtb routes with spectacular scenery and beautiful villages to rest and spend the afternoon. We selected enduro mtb routes that best suit your needs so you can enjoy the most, away from the noise and no crowds.
Inspiring landecapes. Ciclyng over rocks you will discover Romanesque hermitages, megalithic dolmens and depopulated laden with tradition.
Day 1: Reception
We will be awaiting your arrival and we will go straight to the point to disconnect and dive into the trip.
We recommend arriving the day before to have time to know the medieval village of Alquézar, one of you most beautiful villages in Spain.
Day 2: Rock Cathedrals
Impressive enduro route with almost 100% of singletracks that will allow you to cycle over the incredible Mascún canyon.
The track departs from Rodellar, descends to the Mascún riverbed and then goes up the Andrebot ravine with about 30 minutes of hike-a-bike. After that it takes a gravel road to Losa Mora dolmen and later a singletrack which climbs up to Nasarre and descends to the lovely village of Bara, by the Alcanadre river. From Bara more nice singletracks continue climbing to the uninhabited Miz and the Aire col, where another long trail must be taken heading to Otín and later climbing to a hill overlooking the Mascún canyon. These amazing panoramic views will escort us in the rocky downhill trail till the riverbed, from where there's only a short climb left to Rodellar.
Day 3: the Vero river canyon
One of the best enduro routes of the adjacent Zona Zero MTB center, located in one of the most beautiful areas in the Sierra de Guara, the Vero river valley.
This itinerary is suitable for enduro begginers as there aren't too complicated sections, although its 14 km of rocky singletracks will satisfy the most experienced rider. Natural enviroment is amazing all the way through, with nice panoramic views of the snowy Pyrenees and gorgeous walled paths through oak forests. There are also some stunning villages in the itinerary, standing out Betorz, Almazorre and over all Lecina with its millenary holm oak, an essential visit after cycling.
A spectacular route in every respect: cyclism, enviroment and heritage.
What's included:
Welcome at the start of the trip
Half board accommodation
Guide for the whole trip so you won't miss a thing
Support vehicle
Gourmet lunch with local delicacies in unique places
Transfer from/to airport or train station  (optional)
Insurance (optional)
What's not included:
Bike and equipment, drinks, lunches
Anything not listed above under "What's included"
Accommodations available

:
This trip is available all year although from March to November the weather is more favorable. In summer you must start early and to rest and bathing in natural pools at midday.
You can fill out a form to customize your trip or hire extra services: Rent a bike, e-bike, gps, insurance …
Prices are calculated for a group of four people.
No se han encontrado alojamientos disponibles.
Difficulty

:
Physical difficulty:
Medium-High depending on the route
Technical difficulty: Medium-High depending on the route
Rides must be aware of their own physical and technical conditions being responsable of their own choices when selecting the different routes.
—
Practical tips

:
Remember to wear a helmet even when riding uphill.
Downhill riding requires the use of knee and elbow pads to prevent injuries.
When riding on a paved road use the right side of the road. Respect the traffic rules.
Try to avoid riding on a paved road if it's dark. When doing it remember to use high- visibility clothing as well as front and back light.
Be cautious when riding on a gravel road. To fall when riding over 30km/h may cause serious injuries.
Get some information before starting and choose the ride depending on your technical skills and fitness level.
Dink and eat properly during the ride. The water flowing in high mountain areas have no minerals enough to recover the organism losses. Sports drinks and supplements are recommended for long rides.
Remember to check your bike before starting. Mechanical difficulties may cause an accidente.
If you often practice MTB we highly recommend you to get an insurance to cover the cost of treatment and rescue in case of accident. This advice is specially important for enduro and downhill riders. Local sports federations provide this service.
—
Useful information

:
EU citizens should bring a European Health Insurance Card (EHIC) from their home country, or take out prívate medical insurance.
Non-EU citizens will need a passport and visas.
All excursions are guaranteed with a mínimum of four people.
Activities

:
—
Personal attention

:
You will be advised for the whole day by a guide from Full Time Guides, so you won't have to worry about anything.
—
Accommodation options

:
Enduro MTB BGuara
Essential enduro routes in Alquézar
---
Pre-Pyrenees
---
Bike trips | Enduro routes
---
Duration

:
Different options
---
Level:

---
Season: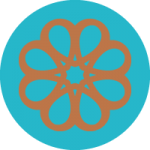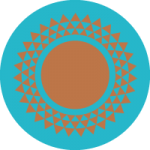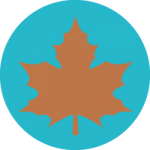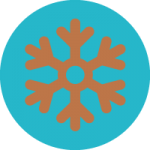 ---
Consultar
What's different about us
We provide guided trips and holidays for small groups, offering a high level of attention and service. Our aim is to surprise you, the traveller, with original ideas combining leisure activities with culture and nature in proportions to suit you.
Personal guide and vehicle
Carefully selected tours and activities
Exclusive service
You may also be interested...