Selfguided Hiking tour in Mallos de Riglos and Sierra de Guara
PROGRAM
October  24: Reception
We will be awaiting your arrival at the airport and to drive the group to Murillo de Gallego
During the transfer we will discuss the travel plan personally and we will answer any questions they have.
Typical dinner reception: with typical products, grilled meats and wines
October r 25: Pre-pyrenean
People and landscapes  Villalangua- Agüero
Morning: Magic corners, raptors and wilds with history. 
Highlights includes the step of "hip" with panoramic views of the Pyrenees and the ravine of "Pituello" between the stone towers.
Transfer to Villalangua: 20 min

Distance: 10.91 km

Time:  5 h

Positive height difference

: 608 m

Negative height difference: 696 m
Lunch: Picnic included
Afternoon: Transfer to Murillo
Dinner: free
October  26: Between stone giants   
Riglos-Los Mallos 
Morning: Welcome to Reino de los Mallos, the place where the stone giants live. Awesome hike along the path surrounding Mallos Riglos before going down to the village. The path continues to Murillo crossing the footbridge over Gállego river.
Transfer to Riglos: 15 min

Distance: 11.24 km

Time: 6 h

Positive height difference

: 514 m

Negative height difference: 514 m
Food: picnic at the top of the Mallos (not included)
Afternoon and dinner free
October  27: Strengths of the reconquest  
Loarre- Castle Chapel of Anies
Morning: You will walk through Loarre mountain ranges where the stunning Loarre Castle lies, one of Spain's Romanesque jewels. Rock verticality and Middle Ages will be your travel partners.
Transfer to Loarre: 30 min

Distance: 7.24 km

Time: 3 h

Positive height difference

: 324 m

Negative height difference: 418 m
Food: Picnic in the Hermitage (included)
Afternoon: Transfer to  Alquézar (1 hour) 
Dinner in Alquezar. Terrace with views
October  28: Alquézar: Free day
October  29: Towns and landscapes of Guara  
Rodellar- Mascún Canyon-Depopulated of Guara
Morning: Guara is wild,  a rocky mountain range full of hidden gems where time stands still. Forgotten valleys connected by ancestral paths.
Transfer: 45 min

Distance: 19 km

Approx. : 8-9 h

Positive height difference

: 1050 m
SLOW VERSION  14 Km  and 440 m
Food: Picnic in the abandoned village of Otin (not included)
Dinner:  at restaurant LA PARDINA
October 30: Gateways Montfalcó
Morning: quiet  walk along the footbrides route of Montfalcó with support car to avoid the way back
Transfer: 1h 35 min

Distance: 9.72 km

Time: 3 h

Positive height difference

: 318 m

Negative height difference: 480 m
Food: Picnic (not included)
Afternoon: free
Dinner: in Montfalco Lodge
October 31:Transfer to Barcelona airport
What includes:
Transfers from/to Barcelona airport

3 nights in Rural. Double room in

with breakfast

3 nights in hotel** Double room in

with breakfast

1 night in hostels.

Dorm

with breakfast

4 dinners and 2 special picnics

Local support for the entire stay

Transport (in

eight-seater vehicle)

Six selfguided hiking trails  (We don´t provide guide)

Tickets for visits included in the program
Accommodations available

:
In double room, sharing with somebody else:      With insurance:
In individual room                                                  With insurance:
To confirm the reservation we require a deposit of  250 e which You can pay by bank transfer to:
OUTDOOR TOURS S.L. bank account nº de cc ES08 0049 0666 3129 1036 1078
Our swift code is: BSCHESMM
The balance of your holiday  is due before 1 st of October
No se han encontrado alojamientos disponibles.
Difficulty

:
Mediun
5 easy hikes in different type of terreins.
Distance: 10-15 kilometers and less than  +1000 m
Optional chalence of 20km and  +1050 m in Canyon of Mascun
—
Practical tips

:
Your Kit
As with any trip of this nature, what you take depends on how you choose to play it, but the
bottom line is to keep things as light as possible.
Rucksack : Needs to be big enough to carry all you need in a full-day hike. 20-30 litres
should be enough. Contents should be kept in waterproof dry bags
Boots:  Must have good ankle support and a sturdy sole, as some of the walking will be on
very rough or loose terrain.
Sun hat : Absolutely essential! The sun during the summer, at midday can be blisteringly hot,
and without adequate protection, dehydration, sun burn and heat exhaustion are all much
more likely.
Waterproofs : Again, absolutely essential. Don't forget that just because you're in Spain,
, you're still in the mountains, where the weather can change very
quickly, and whilst overall, it doesn't rain much, when it does, it can be very heavy. That said,
heavyweight mountaineering waterproofs are a bit of an overkill, go for something lightweight
and breathable. This applies to waterproof trousers too.
Other essentials : sunglasses, head torch, at least 2 litres of water per day.
—
Useful information

:
Personal travel Insurance is essencial in this trip
Activities

:
Catering al aire libre, Miradores de Ordesa en 4×4, Spa, Vehículo privado con conductor
—
Personal attention

:
Transport, local guide and visits to historical and cultural heritage
Transportation: Transport in eight-seater vehicles (8 seats for customers)
Guide: Local guide throughout the trip from airport to airport. With a limit of 10 hours of service per day.
Views: Tickets, tickets to monuments and guided tours Included in the program
—
Accommodation options

:
3 nights in Rural House in Murillo de Gallego. Double room in
with breakfast
3 nights in hotel*** Villa de Alquezar.  Double room in with breakfast
1 night in Mountain hostels in Montfalcó. Dorm with breakfast
Selfguided Hiking tour in Mallos de Riglos and Sierra de Guara
---
Pre-Pyrenees
---
Castles and fortresses | Nordic walking | Trekking
---
Duration

:
Different options
---
Level:

---
Season: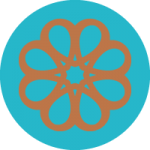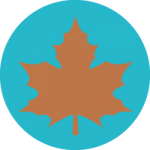 ---
Consultar
What's different about us
We provide guided trips and holidays for small groups, offering a high level of attention and service. Our aim is to surprise you, the traveller, with original ideas combining leisure activities with culture and nature in proportions to suit you.
Personal guide and vehicle
Carefully selected tours and activities
Exclusive service
You may also be interested...