Transpirenaica Trekking with mules. 7 días
This trip is one of the best ways to know the greatness of the Pyrenees and the different landscapes. Ibón Plan or "Basa de la Mora" is one of the most beautiful glacial lakes of the Pyrenees, the limestone massif of Cotiella is majestic, the refuge of Armeña an endearing place between large walls, Esera Valley and Turbón in remoteness, is our destiny.
The trek is not difficult, the gear is carried by mules, and it is not steep either.  We have the opportunity to walk up to the 2.492 meters of Turbón, enjoy the rivers, meadows, forests, glaciers, chapels and end at a spa.
Day 1: Recepction:
After the arrival to the medieval village of Ainsa in the afternoon we will have a dinner reception, presentation of the team and briefing of the trip.
Day 2: From Plan al Ibón to Basa de la Mora
Transfer to the Saravillo's village to take the track that leads to the hill of Lavasar.
From Lavasar we walk to the Basa de la Mora's Ibón (mountain lake), is quiet, pleasant and shocking due to the surrounding environment. We can not look away from the four glaciers around us.
We will set up the camp on its southeast shore.
Before dinner, we will walk around the Basa de la Mora's lake, learning many geological details that will make us understand why our world is as it is today. We will take this first evening together to discuss the operation of the camp and the route the next day.
Duration: 4 hours approx. for the entire activity.
Day 3:  Toward the circo de Armeña
Cotiella massif is unique. Its diversity, always within the world of limestone, is brutal.
After breakfast and loading the mules, quietly we remount the path that leads to the hill. We will enjoy the view behind us, seeing what glacier modeling produced for our delight.
Up on the hill a new world opens our eyes. Sinkholes, large folds receive us.
Lunch peacefully and descend to the refuge of Armeña. The location is idyllic, a gorgeous camp's place.
Walk, shower, dinner, talk and relax under the stars.
Duration: 5 hours approx.
Day 4:

By the ancient trail of Gabás
At breakfast we will be watching the Esera's valley and on the other hand, a singular mountain, The Turbón, we head towards him.
After a long descent, we cross the road to get into a path between forests, gaining altitude we will lead to the hill above the chapel of Sin Chuan. A meadow, next to a small shelter, awaits us to rest in solitude. Long journey to be taken calmly. Then a good dinner, await us.
Duration: 6-7 hours approx.
Day 5: Camino del Turbón
From Sin Chuan, after breakfast, we will face a journey walking down along the hillside by the Pinar de Cellas, on the East side of the mountain.
If we have good weather, the sun will shine lighting up the woods all the morning long.
We will camp close to the hill that opens the view to the south.
Dinner, rest, experiences of the day, …
Duration: 4 hours.
Day 6:
Ascension to Peak of Turbón
We woke up early to climb to the top of Turbón, and delight with the views from its summit. This is a very comfortable and beautiful ascent, where we visit the places where witches made their covens.
Once at the top, we go down to the core of Las Vilas del Turbon. Hydrotherapy historic village.
We relaxed in the spa and have a dinner with the entire team. The next day a taxi takes us to the point where we left the car.
Duration: 6 hours approx.
Day 7: Roda de Isábena y el Monasterio de Obarra
We can not leave the old county of Ribagorza without visiting the medieval village of Roda de Isábena and the Romanesque monastery of Santa María de Obarra, a historical complex of great interest and  the perfect end to this journey.
What is Include:
Transfers from/to Barcelona airport
1 nights in Ainsa. Full board
5 nights in camp. Full board
Spa and accommodation for the last night
All group equipment: Tents, dining tent, cooking material and one backpack per person for personal wear
Transport of all equipment during the entire route
Mountain guide, cooker and biologist  for the entire stay
Tickets for visits included in the program
Accident and mountain rescue insurance
Accommodations available

:
This trip is available all year although from March to November the weather is more favorable. In summer you must start early and to rest and bathing in natural pools at midday.
You can fill out a form to customize your trip or hire extra services: Rent a gps, insurance, Support vehicle…
Prices are calculated for a group of four people.
No se han encontrado alojamientos disponibles.
Difficulty

:
Physical difficulty: High Technical difficulty: Medium

No special technical knowledge is required
—
Practical tips

:
Equipment, material and food
The equipment is limited to what is necessary to bring during the route. We will give each
passenger a personal 40 liter bag capacity to store everything you need and it will be carried by
the mules.
Each traveler will bring during the route a small backpack (type 21 liters) bringing things you
need for that day walk. Among this material, the traveler should carry enough shelter and water.
Also, each person must take the material that is likely to break if the load carried by mules fall
down.
In each chosen route will be a series of essential technical materials specified in each activity.
Essential equipment to Pack
Hiking Boots: The boots should be comfortable, cover the ankles and it is essential that
you have used them before this trip to avoid blisters and chafing. Some good socks are
also very important.
Comfortable to be in camp Shoes: A comfortable sandals or flip flops and you can keep
up with socks (usually cool at night)
Sleeping bag:
Summer: Have at least a comfortable temperature of 0 º. The temperature at
night can reach below zero.
Spring and Autumn: You should expect a temperature of at least 5°(especially
in high mountain routes)
A Sleeping bag sheet is highly recommended, normally gives us a couple of
degrees and helps keep the outer bag in good condition
Clothing for walking in the mountains:
thermal shirts
fleece
windbreaker
waterproof clothes
Hat
Sun protection (factor 50 recommended)
cap
Sunglasses
Frontal (mining style) or Lantern: The batteries are necessary in both cases.
Canteen one liter minimum.
If you wear glasses or contact lenses, has a spare.
Basic kit. If you need medications, do not forget.
Documentation: Valid passport or identity card.
Personal hygiene products.
Towel.
You also should bring
Batteries and memory cards parts for electrical appliances.
Binoculars.
Bath and shower
During the trek we will have bath and shower.
In most of the routes, we can take a shower after the activity. Each traveler will get a free small
bag with soap.
We use clorideless paper, ecologic 100%.
Food
We have 3 meals per day.
Abundant breakfast. Fried or scrambled eggs, bacon, sausage, juices, cereals, fruit, bread, jam,
honey, butter, tea, coffee, milk, chocolate milk, …
Lunch is usually a light meal. Each traveller will get a picnic
bag each morning before the hike
starts. Sandwitches, cold salads, energy bars, chocolate and fruit.
Dinner is also abundant. Creams, soups, vegetables, rice, pasta, fish and meat. The diet for the
routes will be rich, abundant and diversified.
If you are a vegetarian, celiac, allergic to any food, or have any difficulty with food, do not worry
about anything. Let us know when you book, and our chef will take this into account.
—
Useful information

:
EU citizens should bring a European Health Insurance Card (EHIC) from their home country, or take out prívate medical insurance.
Non-EU citizens will need a passport and visas.
All excursions are guaranteed with a mínimum of four people.
Activities

:
—
Personal attention

:
You will be advised for the whole day by a guide from Full Time Guides, so you won't have to worry about anything
—
Accommodation options

:
Transpirenaica Trekking with mules. 7 días
---
Pyrenees
---
Crossing horse | Crossings on foot and on horseback | Trail running | Trekking
---
Duration

:
Different options
---
Level:

---
Season: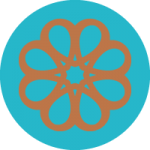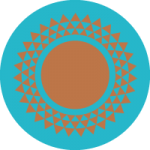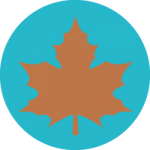 ---
Consultar
What's different about us
We provide guided trips and holidays for small groups, offering a high level of attention and service. Our aim is to surprise you, the traveller, with original ideas combining leisure activities with culture and nature in proportions to suit you.
Personal guide and vehicle
Carefully selected tours and activities
Exclusive service
You may also be interested...